About Our Club
---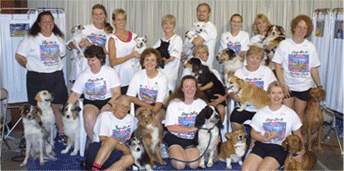 Dog On It Agility Club of Central Florida (DOI) is committed to the enjoyment and growth of agility for ALL dogs. We are an all-volunteer organization and a member of the United States Dog Agility Association (USDAA). You do not have to have a "purebred" dog to do agility with us. All dogs are welcome as long as they are physically fit and are not people- or dog-aggressive.
DOI holds training sessions on Mondays through Thursdays at the Club's training field in Zellwood, near Apopka. The address is 4253 Ponkan Road, Zellwood, FL 32798.
Training lessons are available to non-club members, and we welcome newcomers. Please click on Classes for more information.
DOI also hosts agility trials (competitions) three times a year in Winter Park, Florida. The trials are held in January, March and November outside, under our beautiful Florida sun. Both trials are great fun and a great trial experience (whether you're competing with your own dog or bringing the whole family to watch)! Click here for more information.
DACOF (Dog Agility Competition of Florida) is an annual (in June) statewide agility competition of teams sponsored by Florida dog clubs and groups of individuals. DOI traditionally sponsors team(s) at each year's DACOF events. Congratulations to our two 2016 DACOF teams.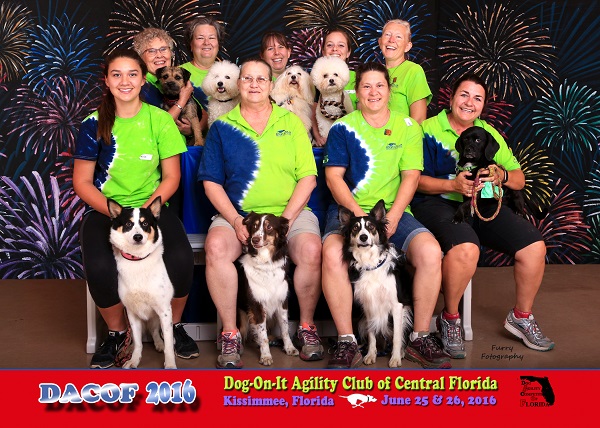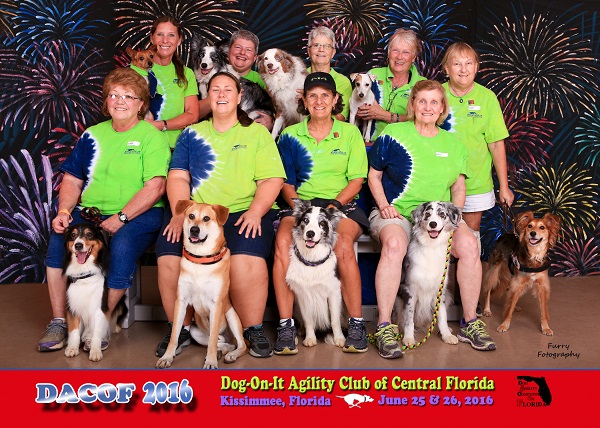 ---
President: Scottie Wilson
VP/Director of Promotions: Diana Cowan
Secretary: Kris Davenport
Treasurer: Lori Ainbinder
Equipment Manager Susan Bekaert
For questions about our classes, email us at doiagility@gmail.
---
The attached documents are descriptions of the duties of each of the officers, directors, managers, and trial chiefs. Click the title to open the description file for that title.
President
VP/Director of Promotions
Secretary
Treasurer
Equipment Manager
Training Director
Timer Equipment Manager
Trial Chairman
Chief Ring Steward
Chief Course Builder
Chief Score Keeper
Vendors/Volunteers Coordinator
Chief of Hospitality
---
United States Dog Agility Association, Inc. (USDAA)
Dog Agility Competition of Florida (DACOF)
The North American Dog Agility Council (NADAC)
American Kennel Club (AKC) Agility
Canine Performance Events
UK Agility International (UKI)
---