Dog On It Agility hosts USDAA agility trials and agility seminars
---
---
At Cady Way Field -- 2585 Cady Way, Winter Park, FL 32792.
USDAA titling, tournament, pairs, veterans, and masters challenge classes.
Agility Test Schedule and Entry Form will be attached when available.
Closing Date and Move Up Closing Date are linked here.
---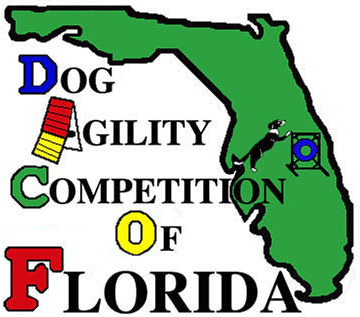 DACOF (Dog Agility Competition of Florida) is an annual statewide agility competition of teams sponsored by Florida dog clubs and groups of individuals. Dog On It Agility traditionally sponsors team(s) at each year's DACOF events.
At the Silver Spurs Arena -- 1875 Silver Spur Lane, Kissimmee, FL 34744.
Preferred Jump Height Cut-Off Date: January 29, 2018
Roster Deadline: February 28, 2018
Title Cut-Off Date: April 2, 2018
Early Bird Discount Cut-Off Date: April 30, 2018
Entry Deadine: June 2, 2018
Contact DOI at doiagility@gmail for more information.
---